A modern rooftop bar with locally sourced Mexican food and cocktails. The perfect place to dine on Taco Tuesday with $2 tacos.
Happy Hour
2pm-6pm daily
Sun – Thur 10pm till close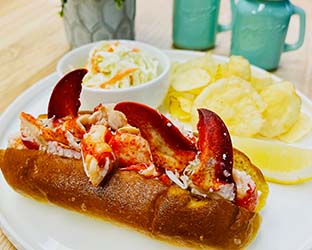 Enjoy 100% fresh lobster from Maine. No fillers, just lobster on brioche!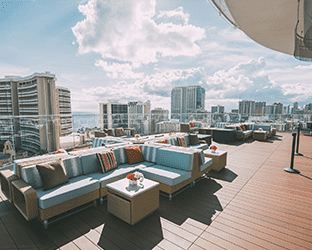 A scenic rooftop bar and restaurant.
Located 19 floors above Waikiki, kick back and relax with beautiful views, unique social bites, and hand-crafted cocktails.
Happy Hour
5pm – 9pm in the lounge
Food Hall
Hours 
11am – 10pm
Explore and join us on a culinary journey through Asia. Experience authentic cuisine from various Asian countries such as Japan, Taiwan, China, Korea, and Singapore, all at STIX ASIA in the heart of Waikiki. Discover a diverse collection of 17 restaurants and eateries that will sizzle your senses with unique dishes from afar, familiar favorites, and exotic cocktails. Enjoy dining with your family and friends for an international gastronomic adventure in one central location.
A fun place for Japanese cuisine where the phrase "dinner and a show" is on full display. The best restaurant for steak, seafood, and a special dinner.