Wonderful weather and beautiful scenery draw millions of people to Hawaii every year. It's not hard to see why people love visiting the Aloha State. After booking plane tickets, questions like "what to do in Hawaii?" naturally arise when people start planning their itineraries. 
Want to really know what things to do on Oahu while you're here? We've put together an in-depth look at some activities you should do on Oahu to truly capitalize on your time in Hawaii! 
1. Beaches 
A day at the beach should definitely be on the top of your list of things to do on Oahu. If you're not trying to escape a bitter, snowy winter, you're probably looking for a break from the intensities of your everyday life. A day at the beach will certainly help you achieve either of those goals. Kicking back and soaking in the sun will help wash away any worries. Which beach to choose? Here are our top picks:
One of the most well-known beaches in the United States, Waikiki Beach has a picture-perfect backdrop of Diamond Head and prime location in Waikiki! Waikiki is a busy and popular area that provides a lot of opportunities to shop, dine, and even sit at the beach to relax. If you need a break from sun tanning, Waikiki Beach has plenty of water activities, including surfing, stand up paddle boarding, and Outrigger canoe rides.
A world surf destination, the North Shore provides some of the largest waves during winter months and calmer conditions during summer. With more than seven miles of beaches, there is plenty of beautiful scenery and ocean life to explore. Plus, Haleiwa is a great experience for Hawaii-inspired food, boutique shopping, and Matsumoto Shave Ice to cool off.
Rated one of the top 50 beaches in the world, Lanikai Beach is the calmest on our list of things to do on Oahu. Recreational water activities aren't the draw for Lanikai Beach as the waves are very tame, so surfers tend to stay away, and people looking to snorkel usually head to Turtle Bay or Hanauma Bay to observe reef-life and sea turtles. So, this beach is for those looking for a little peace and quiet as they relax. Insider tip: Lanikai Beach is hidden within a neighborhood and takes some effort to find. Look for Mokulua Drive to help you!
2. Hikes
Another great way to clear the head and enjoy your pause from life back home is to adventure into nature and go for a hike. The island is covered with ridges that offer a variety of different skill levels, from easy to intense. Our favorite hikes are on the easier side and offer captivating views, which is why they're on the list of things to do on Oahu! 
Sitting on one of the most southern parts of Oahu, Diamond Head provides a special and unique view of the island. The hike begins at Diamond Head State Park and offers a great place to hang for lunch before making the journey upwards. At the top, the first thing that stands out is Honolulu city and Waikiki Beach. The ease of the hike and view at the top make for a must-do when on Oahu.
Just under two miles, this hike sits above an old military bunker, featuring views of Na Mokulua, two islets off of Lanikai Beach, as well as the beautiful blues and greens of the Pacific Ocean. In addition to the ocean, hiking to the military bunkers provides a great perspective of the mountain range!
This hike leads you through scenic forest to find a 150-foot waterfall.  As you journey through the forest, you may experience some déjà vu, as it was used to film the T.V. show, LOST, and movie, Jurassic Park. Did we mention it's mostly shaded? Bonus!
3. Dining
Next on our list of fun things to do on Oahu is experience the many unique restaurant atmospheres and food varieties the island has to offer. Here are some of our favorites unique to Hawaii:
Tanaka of Tokyo is a fun place for Japanese cuisine where the phrase "dinner and a show" is on full display at your tabletop grill. Tanaka of Tokyo is the best restaurant for steak, seafood, and a special atmosphere.
Enjoy a truly elevated experience while you're on Oahu! Located on a deck, 19 stories above Waikiki, you can enjoy stunning panoramic views of Diamond Head, Royal Hawaiian, Waikiki Beach, and downtown. Not to mention, the array of delicious food and refreshing cocktails and champagne to enjoy with the view. 
Buho is a modern rooftop bar overlooking Waikiki with locally sourced Mexican food and cocktails. It's the perfect place to dine when looking for happy hour deals, and a great place to celebrate Taco Tuesday with $2 tacos.
4. Shopping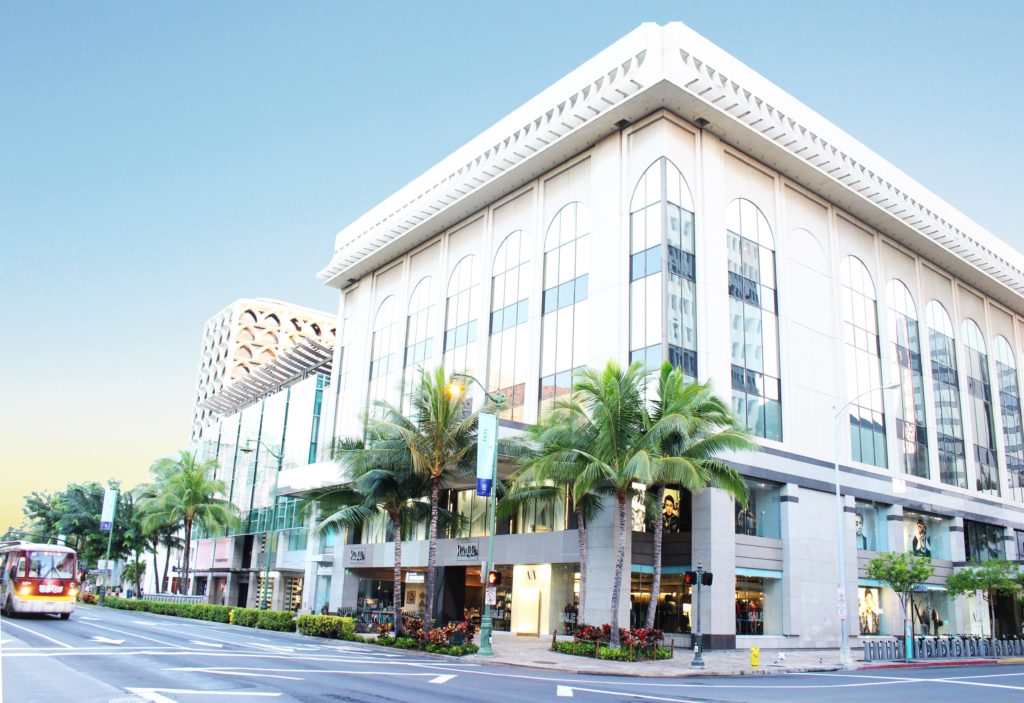 Every destination has unique, regional souvenirs you can buy, and Hawaii is no different. In Waikiki, aloha-themed products are just the beginning, which is why shopping should definitely be on your list of things to do on Oahu. There are plenty of fun shopping areas to browse between your beach sunbathing and hiking:
Unique stores fill the historic town of Haleiwa, creating a great afternoon of browsing for gifts and keepsakes. Haleiwa also offers a cool opportunity to shop at local art galleries, as well as a handful of different surf shops to pick up some aloha-inspired gear!
Minutes from downtown Honolulu, the Hawaii Convention Center, and Waikiki Beach, the Waikiki Shopping Plaza is centrally located for all your shopping and dining needs. Located on Kalakaua Avenue, the plaza features internationally known brands such as Victoria's Secret and Sephora, as well as exclusive boutiques with made-in-Hawaii gifts and souvenirs.
5. Attractions
If you're looking for interactive experiences for your vacation, be sure to add these attractions to your list of things to do on Oahu!
Dole Plantation is a pineapple plantation that's fun for all ages. Enjoy anything and everything pineapple while enjoying a plantation garden tour, pineapple express train ride, and pineapple maze.
Pearl Harbor is a beautifully built memorial to commemorate the events of December 7, 1941. The Pearl Harbor Memorial provides an opportunity to see and hear first-hand stories of what happened that day, as well as understand the history leading up to the events.
If you're not sure where to get your next activity started, head to the heart of Waikiki where beaches, shopping, dining and more are all within reach!