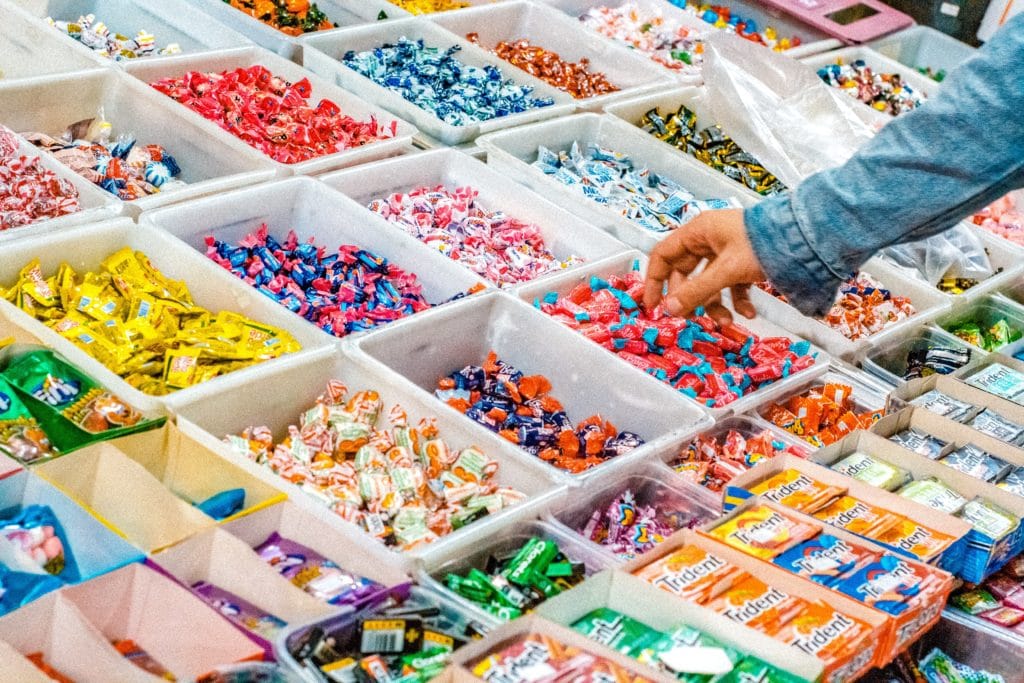 As if you needed another excuse to munch on your favorite sweet treat! It's National Candy Day and we've got a quiz that'll predict what your next dinner should be based on your favorite candy. A personality test of sorts, for your sweet tooth! After all, you need to eat dinner before you get to dessert.
Scientists say everyone has a sweet tooth. Okay maybe not, but if you didn't have a sweet tooth you wouldn't be reading this right? No matter your age, or where you live, you can (and should) celebrate National Candy Day. Whether it be with traditional Hawaiian candy or the most popular candy on the market, let today be the day you satisfy your cravings! Just don't tell your dentist. 
Before we dive into the world of all things sugar, spice, and everything nice, we have to answer the one question that no one seems to know the answer to: what is candy? Is it a sweet treat that melts in your mouth? An everlasting bite? A sugary escape from reality? Apparently there is confusion around the topic because, if you do a Google search, you won't find a solid answer. Thanks to the Atlantic, we found that candy is: "a preparation of sugar, honey, or other artificial sweeteners in combination with chocolate, fruits, nuts, or other ingredients or flavorings in the form of bars, drops, or pieces". Wow, what a mouthful! Now it's got you thinking…what is the best candy? Well, we'll let you decide. Grab a partner and take the quiz to find out what your next dinner plans should be based on your favorite candy! 
Chocolate Chocolate Chocolate:
Kit-Kat, Hersheyʻs, M&M's
Click to Flip
You are sweet and down-to-earth. Your friends come to you when seeking advice because they trust your wisdom and listening ears. However, you deserve to take a break from being the pillar of those around you! Kick back, order your go-to cocktail and relax with incredible rooftop views at Sky Waikiki. If you saved space for dessert, get your chocolate fix in by trying their truffle chocolate or chocolate covered strawberries!
Gummy bears, Worms, and Rings
Click to Flip
You're fun, outgoing, and not afraid to be yourself. Your peers enjoy being around you because you have the ability to make every situation memorable. Step out of your role as the fun one for a bit and let someone else do the entertaining. Stop by Tanaka of Tokyo where you can indulge in Japanese cuisine with a show!
Warheads, Sour patch kids, Sour strips
Click to Flip
You don't have a single boring bone in you. You crave adventure and love to try new things. Even when they feel out of your comfort zone, you still go all in. Dive into new experiences with Royal Lobster at the Waikiki Shopping Plaza. Their 100% freshly made lobster rolls are a hit. When in Hawaiʻi, right?
Skittles, Starbursts, Hi-Chew
Click to Flip
You are one of a kind. Instead of following the crowd, you live your life to the fullest and enjoy being the main character of your own story. Thrive with those main character vibes at Buho Cocina y Cantina, where you'll find a modern rooftop bar and incredible Mexican food.
If you're still thinking about those irresistible bites of sugar, head to the ABC Store to grab your favorite candy and celebrate accordingly! If youʻre looking for more dining options, be sure to check out the Waikiki Shopping Plaza.