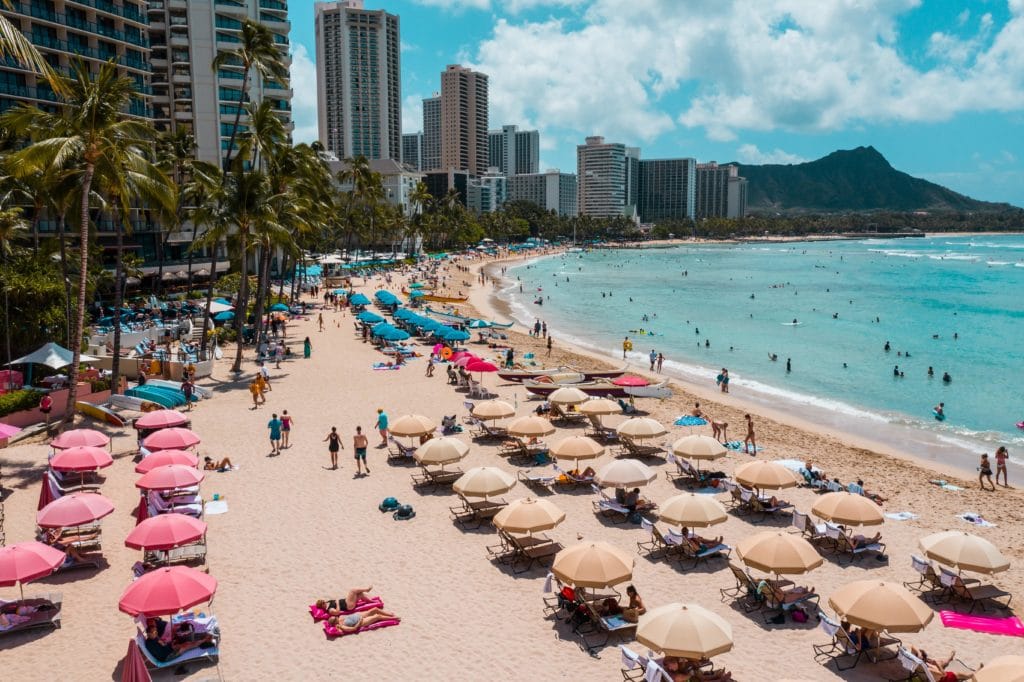 Whether you're kama'āina or have never visited Hawai'i, you've probably heard of Waikīkī Beach. Often rated one of the best beaches in the United States, it has become a premier place to spend a holiday. Waikīkī Beach is known for its beautiful white sand and turquoise blue water…but that's just the beginning!
Where is Waikīkī Beach?
Located on the tropical island of Oʻahu in the city of Honolulu, Waikīkī Beach offers both natural beauty and fun, lively energy. As people come to relax with the breathtaking backdrop of Diamond Head, they stay at some of the most well known hotels in the country, such as The Royal Hawaiian. The Royal Hawaiian, aka The Pink Palace, adds a special character to Waikīkī and helped establish the beach as a hub for tourists. 

Waikīkī is home to world-class dining & shopping, entertainment such as the Honolulu Zoo and Waikīkī Aquarium, and exciting places to stay– everything you could possibly need is within walking distance from the beach!
Where Surfing was Born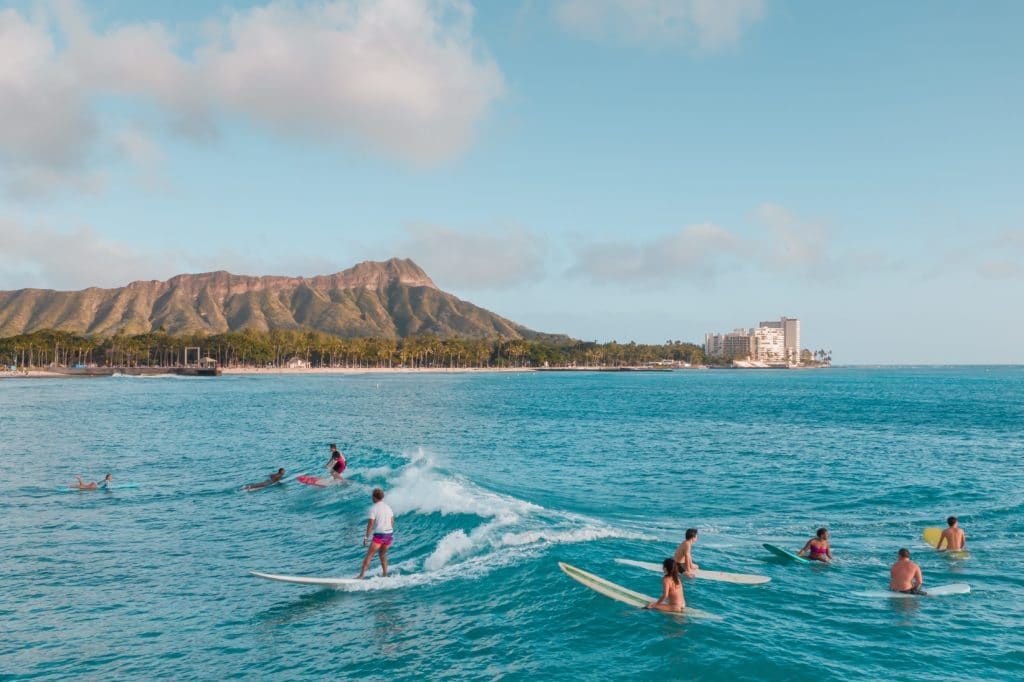 Surfing was once considered a sport only for Hawaiian Royalty until Duke Kahanamoku was able to share it with the world. Growing up in Waikīkī, Duke surfed, swam, and worked as a Waikīkī Beachboy. He eventually went on to win 5 Olympic medals for swimming, which gave him a global voice. 

As a famous athlete, Duke introduced the world to surfing by showcasing the sport from the East Coast to West Coast, and even Australia! Because of him, Waikīkī Beach now brings millions of tourists to the place it all began, as visitors surf Queens, Canoes, and Pops, just as the father of surfing once did.
Famous Beach for Celebrities
While Waikīki Beach is famous for its beauty and surfing, it got a little boost from other famous icons in the early 1900s. Shortly after the first hotels were built on the beach, celebrities such as Bing Crosby, Amelia Earhart, Frank Sinatra, and Joe DiMaggio rushed to see the beautiful Hawai'i landmark. Not long after, Elvis Presely began performing in Waikīkī and starred in a handful of movies shot at Waikīkī Beach.

As the decades passed, Hollywood consistently picked Waikīkī Beach to be the setting for several TV shows, movies, and vacations.
Planning a trip in Waikiki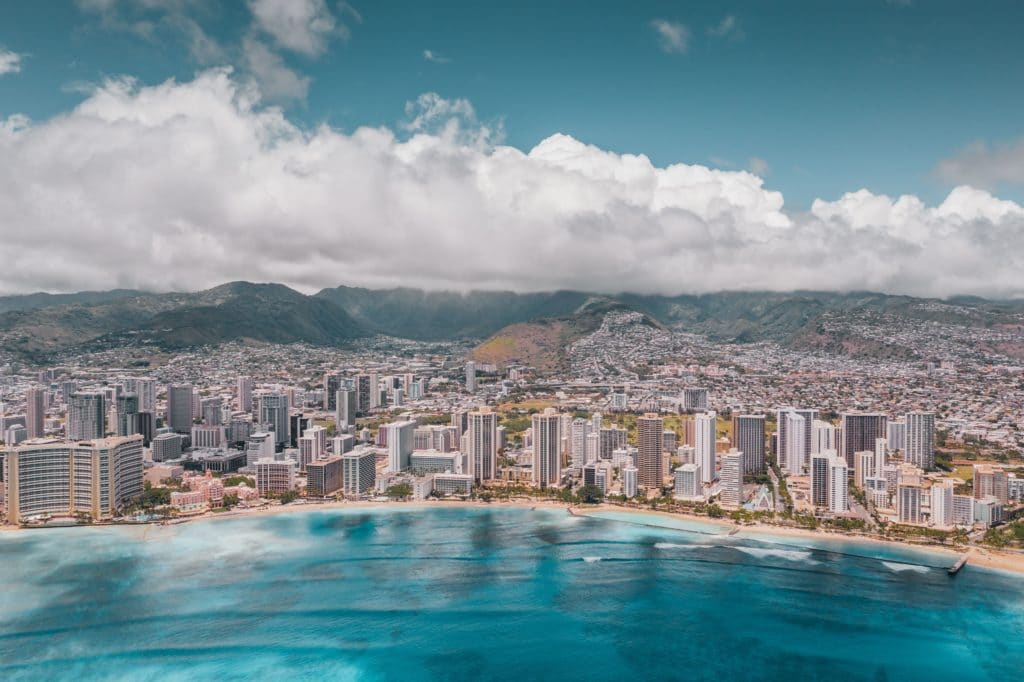 Waikīkī Beach certainly lives up to the hype, and is a memorable spot to visit. Whether you're vacationing for the week or just stopping by to see a Waikīkī Beach sunset, make sure to plan ahead so you can fully appreciate what it has to offer. 

An often overlooked part in the planning process is figuring out where to park in Waikīkī. Knowing where to park will save you time and money which can be used on the important things!