Happy National Donut Day! Sounds simple right? A day to celebrate and eat donuts! But how much do you really know about donuts?
The Salvation Army created National Donut Day in 1938 as a fundraiser for their social services programs during the Great Depression, and to honor the Salvation Army women who served donuts and coffee to soldiers on the front lines during World War I. 83 years later, we're taking the opportunity to learn all about this sweet treat!
What is a donut?
Donut is the simplified term for doughnut – a small, usually ring-shaped piece of sweet fried dough. The simplified spelling became popularized after 1950, when a local coffee and donut shop in Massachusetts renamed their cafe "Dunkin' Donuts" and opened over 100 franchises within the next decade. 
There are many varieties of donut, typically divided into two main types: cake donuts and yeast-risen donuts. Cake donuts are made with cake flour and are not leavened with yeast, making them denser, while yeast-risen donuts are made with a higher protein flour, making them lighter and more airy. 
What is the history of the donut?
The traditional American donut is traced back to Dutch settlers, who brought them to New York. They were called Oly Koek, meaning oily cake. This early donut recipe has roots in the traditional Dutch oliebol, a beignet fried in oil. 
Are there other types of donuts?
Almost every culture has their own type of deep-fried dough treat. We're not too surprised – you can't go wrong with fried dough and sugar!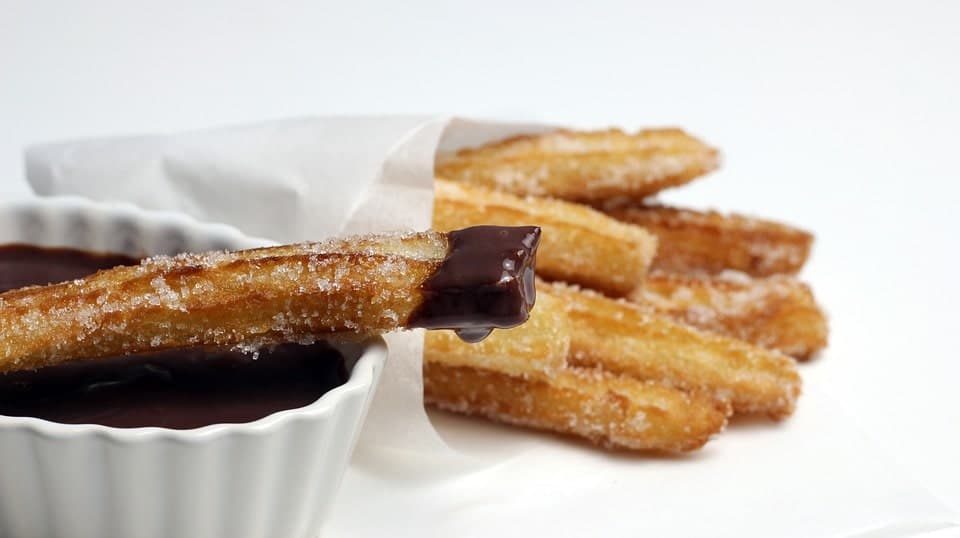 We'll start with a classic – the churro! Churros are made of a very plain dough consisting of water, flour, and a pinch of salt, deep-fried in vegetable oil until crisp. Churros are a Spanish speciality traditionally sprinkled with sugar and dipped in a thick, hot chocolate. Churros were introduced to South America during the Spanish Inquisition in the 1500s, and when the Spanish returned to Europe with cacao, churros con chocolate were born! In Waikiki, we recommend trying the churros and chocolate from Búho Cantina. Happy dipping! 
Next up: the malasada! Malasadas are yeast-leavened donuts enriched with eggs, butter, and sometimes milk. The Malasada is a Portuguese delicacy that originated in São Miguel, an island in the Azores. Though they were brought to the Hawaiian Islands as early as the 1870s, Malasadas really exploded in popularity in Hawaii when Leonard Rego began sharing his Portuguese grandmother's recipe at Leonard's Bakery in 1953. Malasadas are now the local staple for donuts on Oahu!
Where can I get a donut this National Donut Day?
Had enough of the history lesson and ready to go eat some donuts? Don't worry, we were googling "donut store near me" after writing this blog, too! The good news is that there is no shortage of local donut shops on Oahu.
If you're in Waikiki, look no further than one of the many ABC Stores locations. You can't miss them, and they have all of the sugary, deep-fried treats you could need. If you're looking for fresh-brewed coffee and donuts, we've got a Starbucks, too!
Still hungry? Experience the Most Unique Dining in Waikiki!