Whether you grew up with siblings, lived with roommates, or are now married, there are just certain things you may not fully understand about the lives and interests of the people you live with. For many guys, the world of cosmetics is one of those things. 
The norm has begun to shift as more guys wear makeup, but we're not nearly at the point for a majority (or even a quarter) of guys to understand why it takes so long for people who wear makeup to get ready. What point are we at? We used Wyatt and Chantel as experiments to compare the difference in understanding life with cosmetics. 
Cosmetic Item 1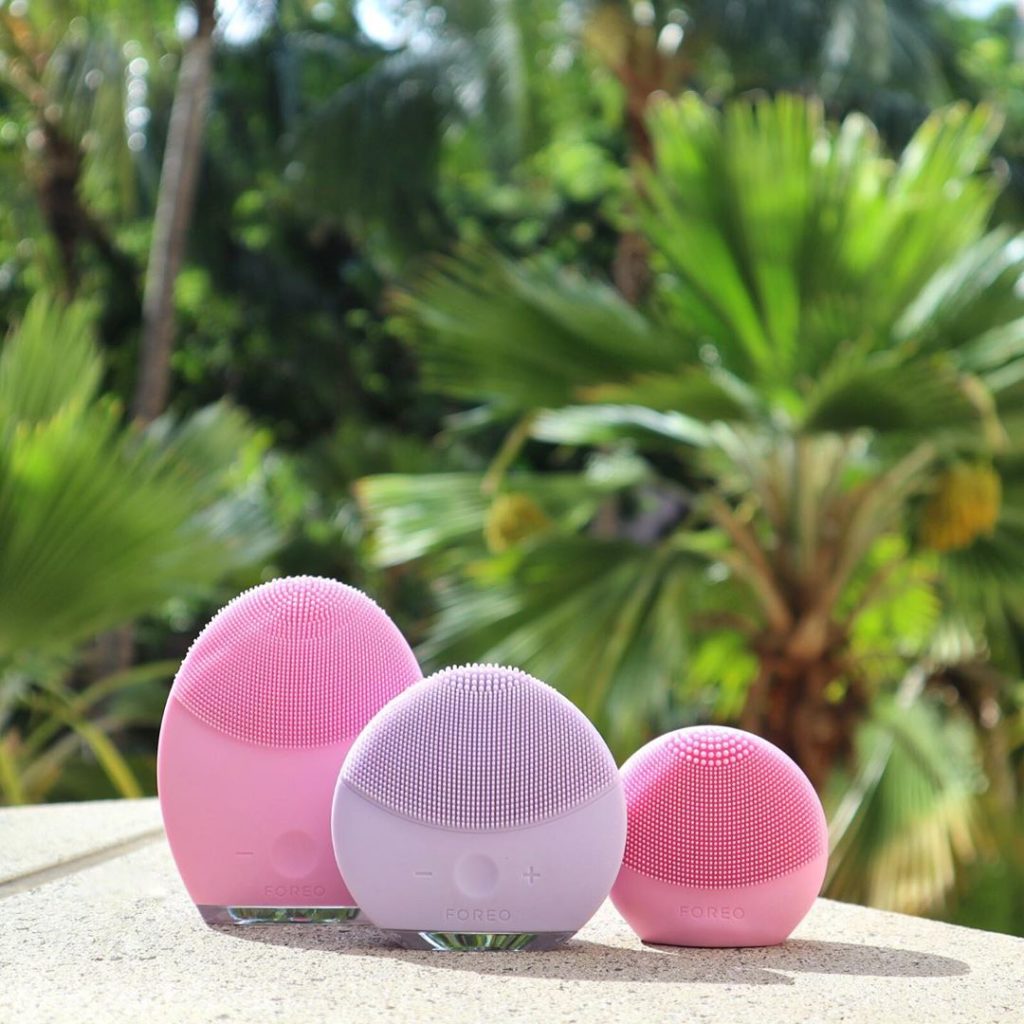 Picture source: @belleviehawaii
Wyatt: Okay, I'm confused. This is definitely a bluetooth speaker that is probably super fun to touch. I mean…I guess people do enjoy jamming while getting ready, so it can count as a cosmetic item. Like there's no way this isn't a speaker and you can't change my mind. 
Chantel: I've been wanting one of these! Foreo is a face exfoliating tool, similar to the Clarisonic, but it's supposed to last longer and be more hygienic because it's silicone instead of bristles. Best used with a gel cleanser, you basically use this to scrub your face instead of your hands to better exfoliate your skin. I don't exfoliate more than 3 times a week because I have sensitive skin.
Item: FOREO Luna Sonic Face Cleanser which can be found at Belle Vie.
Cosmetic Item 2
Picture source: Sephora.com
Wyatt: Alright, well I've only seen something like this if it goes in your mouth or eye. I feel like neither of those is the direction I'm supposed to go, but I don't have any better guesses. If I was given this, I'd probably drop some of it in my eyes and pray I don't lose my vision. I mean Vitamin C is good for everything, right? 
Chantel: Serums are really great for a number of different purposes, this one specifically is a vitamin C serum. Vitamin C is good for your skin because it's hydrating, helps even out your skin tone, and minimizes hyperpigmentations. Best used on clean skin *under your moisturizer! 
*As a general rule, you should put your skincare products on thinnest to thickest, which is why serum is before moisturizer.
Item: Vitamin C Ester Brightening Serum for skin care which can be found at Sephora.
Cosmetic Item 3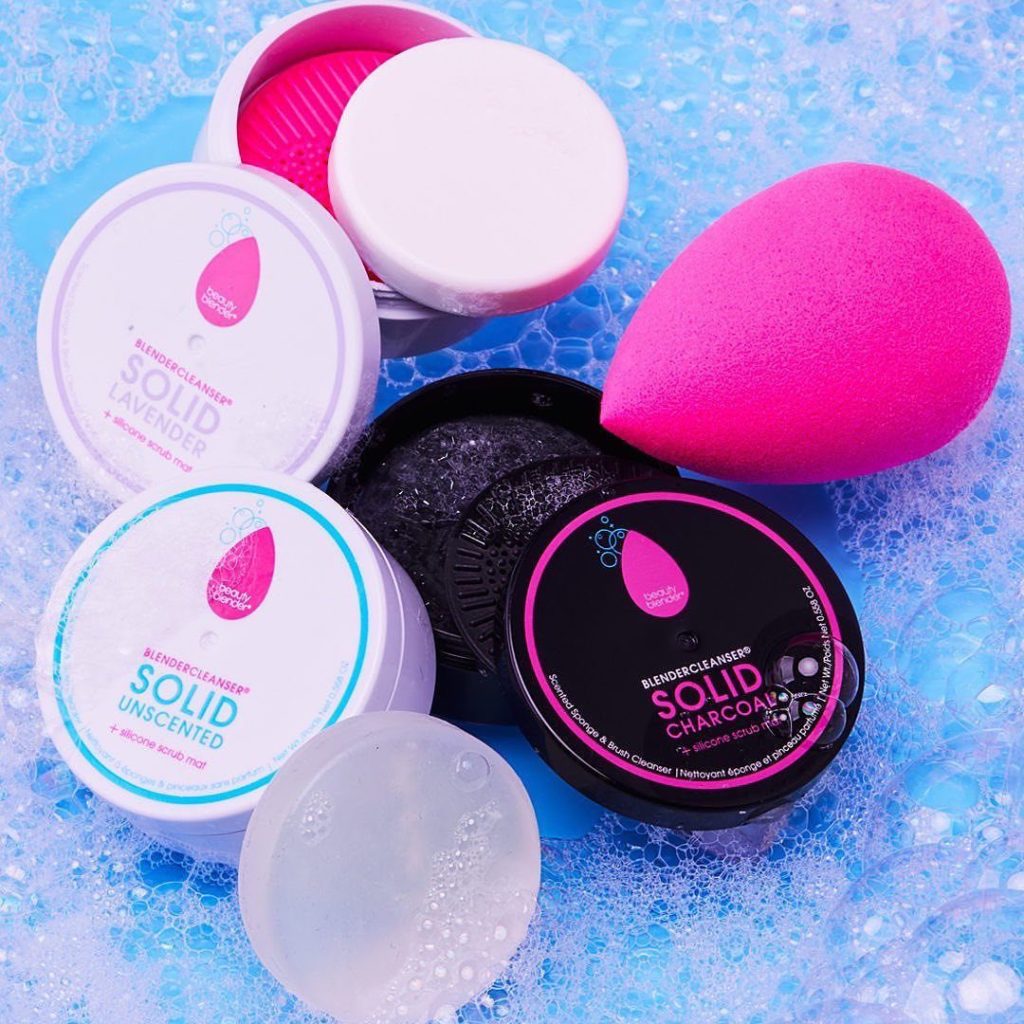 Picture source: @sephora
Wyatt: LOL I was really afraid this item was going to show up. I saw it all over the internet last year where girls were quizzing guys yet here I am still unaware of what it is and what it does. I'm gonna say it's to apply makeup. Hopefully that's not too broad but that's literally the best I can do. 
Chantel: A HOLY GRAIL. The Beautyblender is honestly an iconic makeup application tool, I'm sure almost every person who wears makeup has at least one (I personally have about 10 lol no shame). It's a beauty sponge that you dampen and use to apply foundation, concealer, pretty much any other cream product, and can also be used to set your under eyes with a loose setting powder. The other thing in the photo is a cleansing bar, you use it on your sponge basically like how you would wash your hands but…with the sponge. Is that descriptive enough?
Item: Beautyblender which can be found at Sephora. 
Cosmetic Item 4
Picture source: @sephora
Wyatt: I just wanna apologize to all the guys I'm supposed to be representing. This just looks like a little shooter of fancy vodka. I should probably never go to a cosmetics store because I'd drink things and put stuff in my eyes I'm not supposed to. 
Chantel: This is a travel perfume, or a perfume rollerball. Some people prefer these over spray perfumes so they don't get all over the place but they're perfect for travel! You just unscrew the top and then roll the fragrance onto your wrists, neck, wherever you normally apply your perfume.
Item: Skylar Salt Air Travel Size Perfume which can be found at Sephora. 
Cosmetic Item 5
Picture source: @belleviehawaii
Wyatt: Honestly, I'm not really sure what qualifies as cosmetics but this has to be a bottle of shampoo. The color and the shape of the bottle along with the ocean in the background just screams a shampoo commercial. The 5% of me that thinks I may be wrong is the fact there are two bottles and one of them is not conditioner. Shampoo and conditioner are like salt and pepper; you never see them apart!  
Chantel: This looks like a face mist, which you just spray on your face before or after applying your makeup, or you can spray in between steps. It's all personal preference and depends on your skin type. I personally like to mist my face after I'm finished applying my face makeup. This helps to set everything so your makeup lasts all day and helps it look more natural and less powdery. Sea minerals sounds like a really refreshing scent, too!
Item: Osea's Sea Mineral Mist for skin hydration which can be found at Belle Vie.
Cosmetic Item 6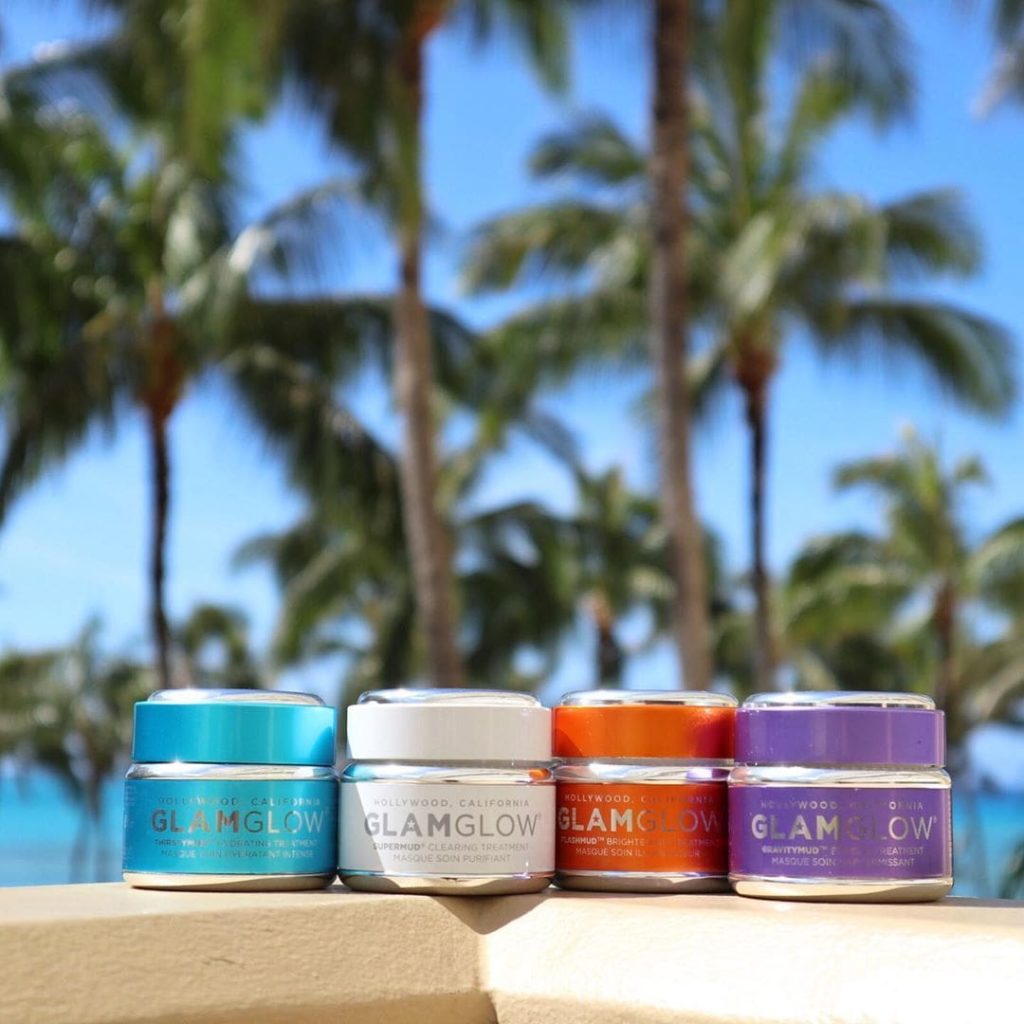 Picture source: @belleviehawaii
Wyatt: I know glow means to have an extra shine to your look so GLAMGLOW is probably like a cream that makes you have radiant skin. I'm just going to go ahead and mark this one as a point for the guys. 
Chantel: These are face masks! GLAMGLOW makes a bunch of different masks that you use for different things. The white one I know is their SuperMud mask which is a charcoal mask that you use for deep cleansing and exfoliating. You put it on your face (avoiding the eyebrows, eyes, and mouth!), wait for it to dry, then wash it off and your face is gonna feel real fresh.
Item: A variety of different GLAMGLOW face masks which can be found at Belle Vie. 
Cosmetic Item 7
Picture source: @sephora
Wyatt: Oh, bless up! This is foundation and you put it on first as it sets the foundation for the rest of the makeup hence the name. Also, if I can get bonus points, I know Rihanna's the one behind Fenty Beauty. I'd say this was quite the comeback. 
Chantel: Foundation sets the tone for your whole look and also your whole face. Natural look? Go for a lighter coverage foundation. Full beat? Better get that full coverage on. I really like the Fenty Beauty foundation because it's a demi-matte finish so you don't look too oily but your skin doesn't look like paper, you know what I'm talking about. Plus, they have such a wide shade range, it's literally impossible to not find your perfect match!
Item: Fenty Beauty Pro Filt'r Soft Matte which can be found at Sephora. 
No matter your knowledge level of cosmetics, checkout and learn more about all the best cosmetics available in Waikiki!