There is a reason everyone is drawn to Waikiki. From the beautiful scenery and beaches, to the shopping and dining, there is never a dull moment. Waikiki provides a unique location and opportunity for those looking for office, retail, and restaurant spaces for lease.
Tourism Central
As the epicenter of Pacific tourism, Waikiki is visited by tourists from around the world, primarily Asia, Australia, and North America. Sitting in the middle of the Pacific Ocean, Hawaii is a popular pitstop for travelers heading to the continental United States from Asia and Australia. Stopping in Hawaii allows travelers an opportunity to break up a long flight and is one of the reasons why Waikiki saw 10 million visitors in December 2019 alone. While some tourists will stop for only a few days, the average stay in Waikiki is 7 days with an average spend of $200 a day.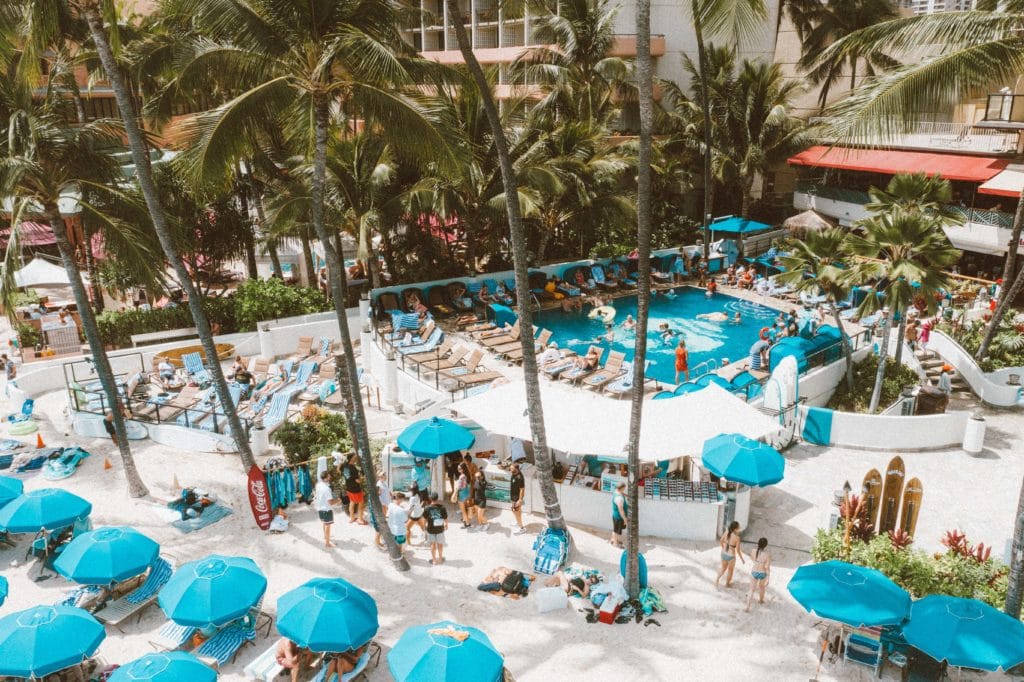 All of this is on top of the nearly 1 million people that already live on Oahu and 342,00 people that live right in Honolulu. And, with Waikiki hosting several events throughout the year along with weekly activities, there's always a reason for people to visit. 
Location, Location, Location
As we mentioned above, Hawaii itself has a prime location in the middle of the Pacific. Waikiki specifically is at the heart of it all. Home to the world-famous Waikiki Beach and at the foot of Diamond Head, there's plenty of reasons for you and your customers to be in Waikiki.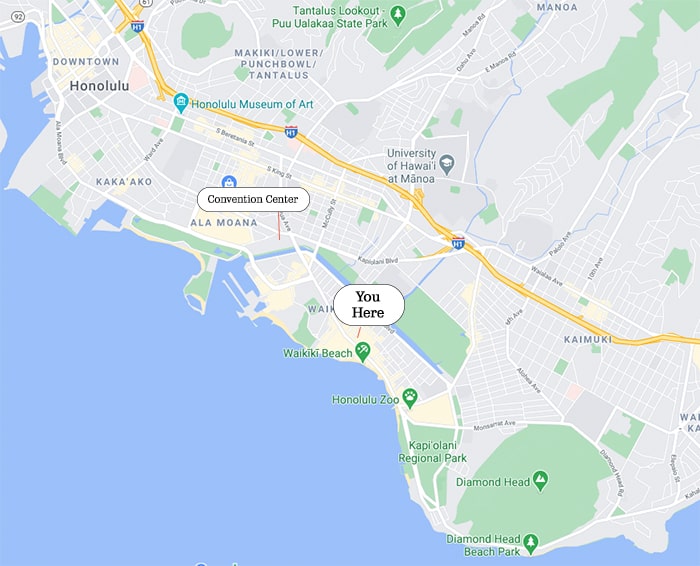 Plus, only minutes from the Honolulu Convention Center, where thousands of people attend conferences and events annually, Ala Moana Shopping Center, and Downtown Honolulu, having your business or office located in Waikiki keeps everything you need in Hawaii within reach. 
Office Space for Rent
Whether your business relies on tourism and foot traffic or not, Waikiki offers unique benefits for any type of office space. Waikiki provides unbelievable views that will brighten up anyone's workday. From the mountain ridges and Diamond Head, to The Royal Hawaiian Hotel and Waikiki Beach, it's an ideal backdrop for anyone sitting at a desk for a long period of time.
Apart from the views, being located in Waikiki allows for excellent business opportunities. With easy access to hundreds of other offices in the area as well as a variety of lunch and pau hana locations, networking and employee bonding will never be easier.  
The location is also beneficial for handling quick errands that can only be done during regular business hours, such as a bank or post office visits.
Restaurant & Retail Space for Lease
On top of an excellent location on world-famous Kalakaua Avenue and a range of restaurant and retail spaces for rent, the Waikiki Business Plaza & Shopping Plaza offers many benefits and amenities. Both customer and tenant parking available for purchase in the Waikiki Business Plaza and Waikiki Shopping Plaza allow for an easy and stress-free experience. Tenants also have the benefit of 24/7 building security patrol so they can rest assured knowing their space is secure around the clock. 
For leasing inquiries
If you're interested in office, retail or restaurant spaces for lease in Waikiki, Call (808) 923-1191 or visit our leasing page!